Space
Partner with us to advance new frontiers in space for a more sustainable life on earth.
Forging new human endeavours in space
UQ is applying our cutting-edge research and technology to build Australia's advanced manufacturing base, develop the STEM workforce to meet sovereign space aspirations, improve environmental and socio-economic outcomes and improve the health of astronauts at international space stations.
Our excellence in high temperature matrix composite materials is boosted by integration with Queensland's vibrant defence and aerospace community, characterised by innovative SMEs connected to global supply chains.
We've provided a significant portion of the world's hypersonic expertise and continue to work closely with our partners in other disciplines, such as quantum communications for space, human habitation and health, earth observation and remote sensing.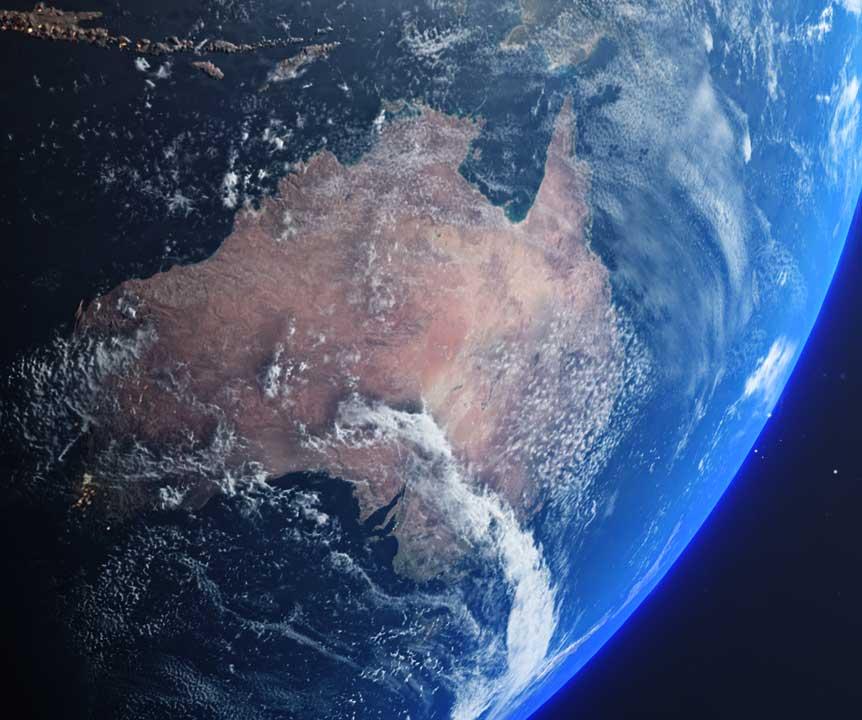 What we offer
Partnering with us provides access to the following benefits.
Secure quantum communications
Our quantum researchers are pioneering a new class of computing and communication devices more robust to radiation, which can extend satellite operations.
High-temperature materials
We're developing high-temperature composite materials that can withstand the extreme conditions of hypersonic flight and space travel.
Protection for space missions
In partnership with Boeing Research and Technology-Australia, antimicrobial coatings developed by UQ scientists are protecting international space missions.
Our capabilities
We offer capabilities in the following spaces.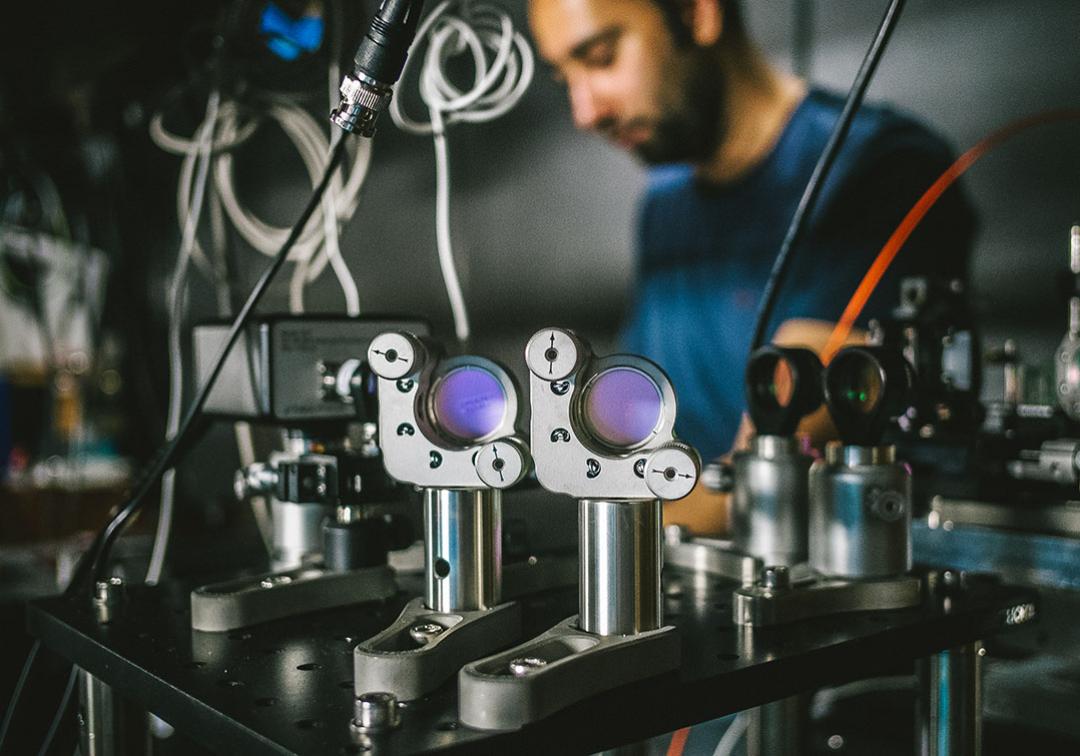 Hypersonics
Development of hypervelocity test facilities for space propulsion and planetary entry and high-speed vehicle science
Experimentation, analysis and design of SCRAMjet propulsion
Development of electric propulsion systems and flight testing demonstrations
Aerothermodynamic experimentation and analysis for rocket flight testing
Advanced instrumentation for aerodynamic measurements
Computational fluid dynamic analysis of hypervelocity flows
Optical diagnostics for hypervelocity super-orbital flows
Development of technologies for near earth observation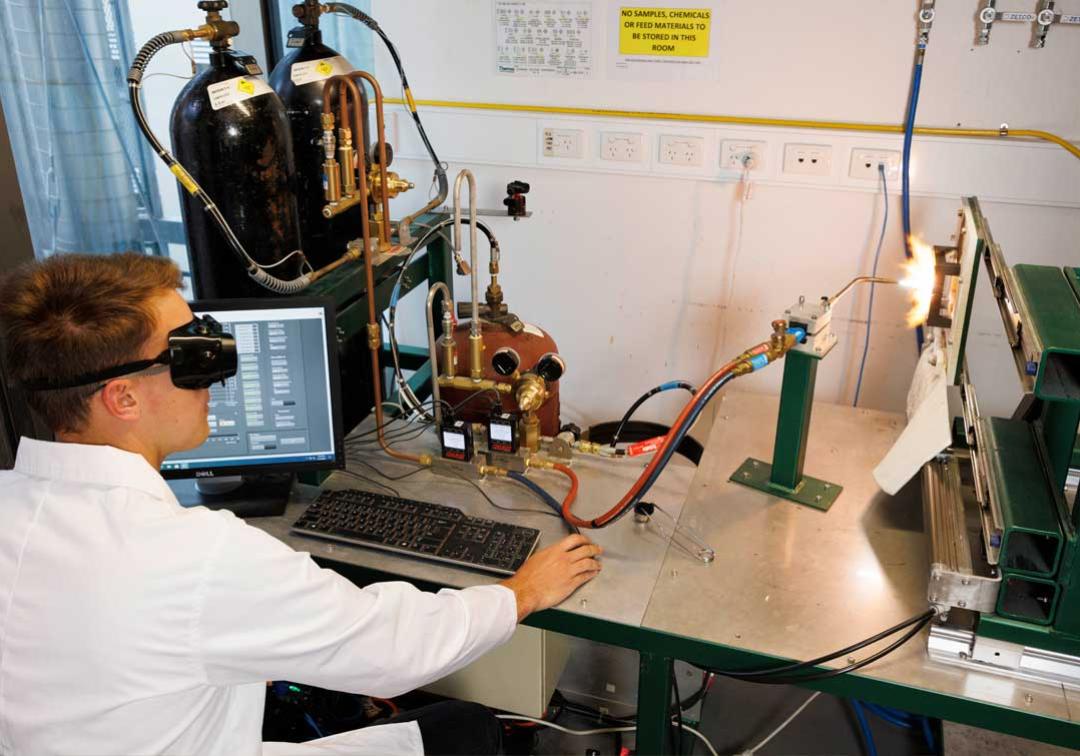 Advanced manufacturing and composites
Investigating new technologies for efficient machining of aircraft components
Developing techniques to machine titanium components 
Using Laser-assisted machining to lower force and allow for faster cutting rates 
Using advanced coolant technologies to remove heat from cutting tools and extending tool life 
Using modelling to better understand the cutting process, allowing researchers to identify better machining processes
Benchmarking to improve machining technologies, refine machining techniques, optimise tool path programming and improve productivity
Advanced manufacturing of ceramic matrix composites to handle high temperature and mechanical stresses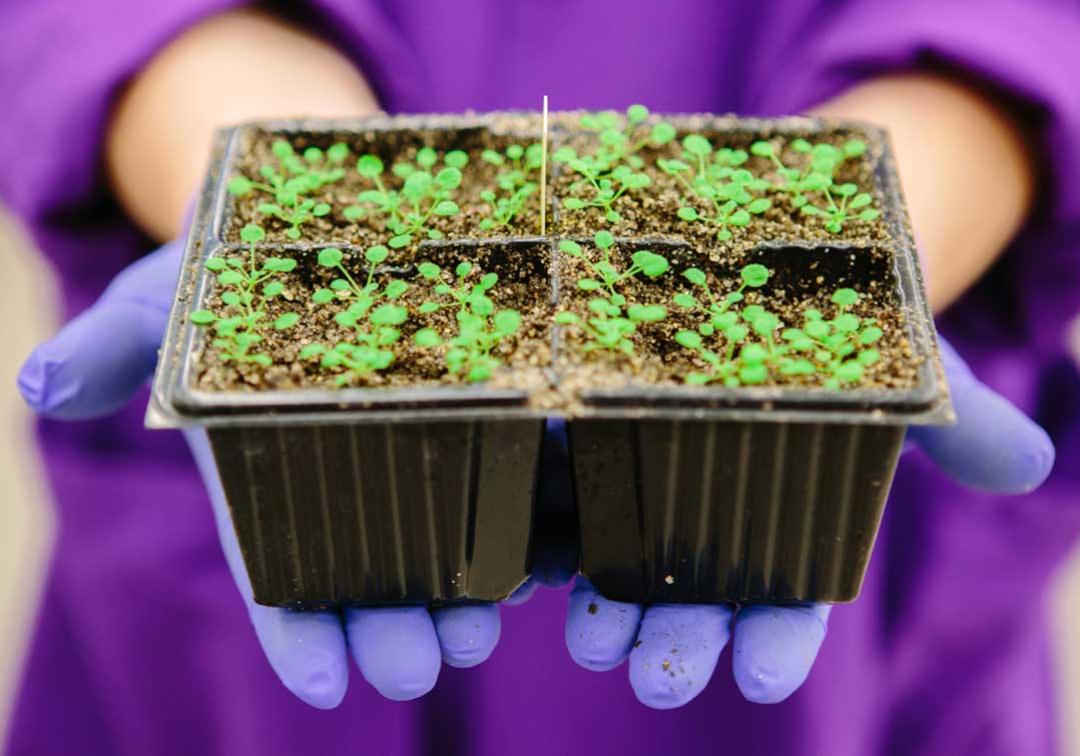 Human habitation and health
Mitigating the effects of living in reduced gravity environments 
Improving mental and physical health, and managing musculoskeletal pain in astronauts 
Recovery during and after long-term flight 
Energy requirements for muscle mass maintenance and optimal performance 
Evaluation of novel foodstuffs grown, harvested and consumed during long flights or on non-terrestrial bases 
Monitoring of trace organic pollutants and chemicals of concern 
Enhancing cognitive performance and offsetting the impacts of sleep deprivation
VR-based training optimisation
Antimicrobial coatings to protect personnel in spacecraft and space stations
Speed breeding techniques for plants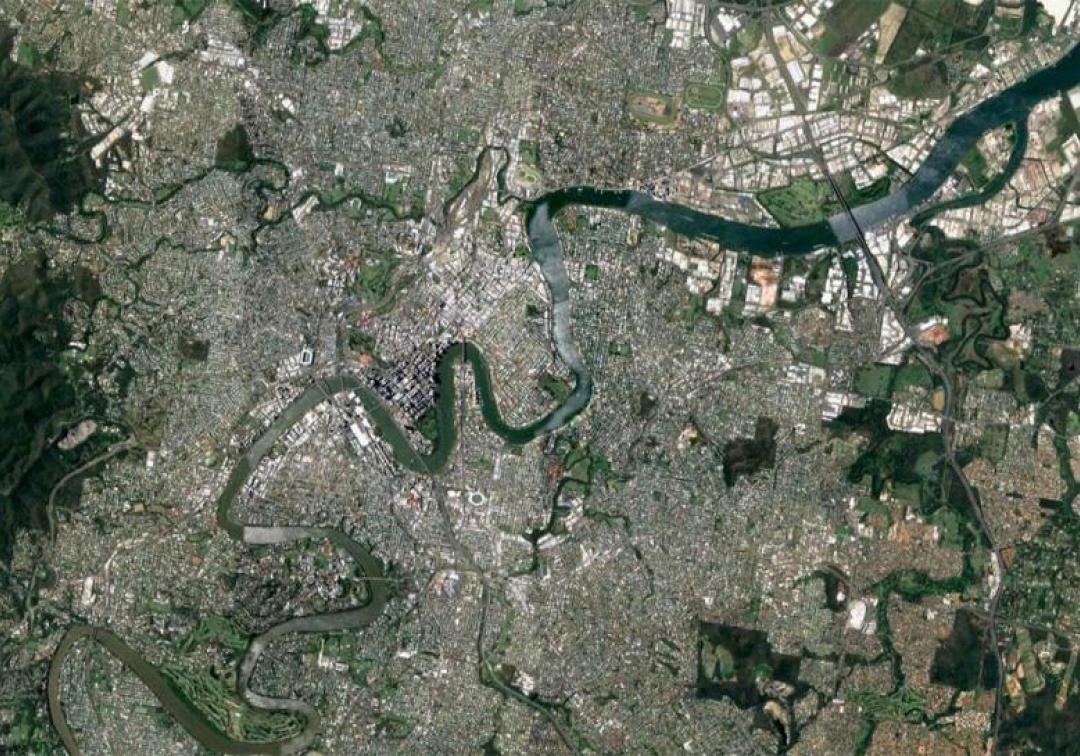 Earth observation and remote sensing
Providing private and public sector with techniques to turn satellite and airborne images and field survey data into meaningful maps or information
Providing foundational knowledge and skills in image acquisition and analysis as part of geo-spatial information programs in our science, arts, environmental science and management degrees
Developing Australia's capabilities to collect and use earth observation data across all our industries, levels of government, community and research groups
Key members of the Queensland Earth Observation Hub – a jointly funded initiative of SmartSat CRC and the Queensland Government
Leading role in the Joint Remote Sensing Research Program (JRSRP), which utilises remotely sensed data, field-work and spatial models to measure, map and monitor biophysical properties in terrestrial, atmospheric and aquatic environments to better understand and manage the earth's environments and resources.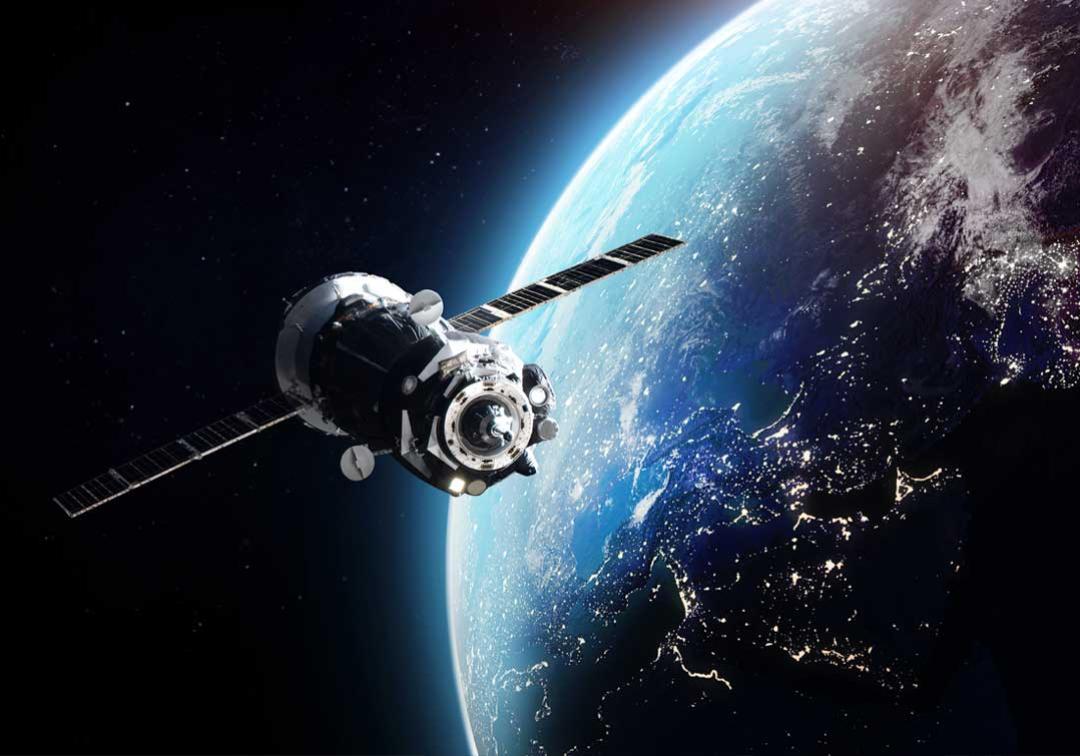 Quantum technologies
Our quantum research specialises in:
magnetic field sensors and communication devices for space science and communications
computer processors for the aerospace industry based on the flow of phonons (quanta of mechanical vibrations) rather than electrons
foundations of quantum cryptography for secure ground-to-satellite communications.
Partner with us
Keen to know more or have an idea for a partnership? Contact our industry specialist. 
Dr Greta Nabbs-Keller
Associate Director, Enterprise Research Partnerships (Defence, Space and National Security)
Email g.nabbskeller@uq.edu.au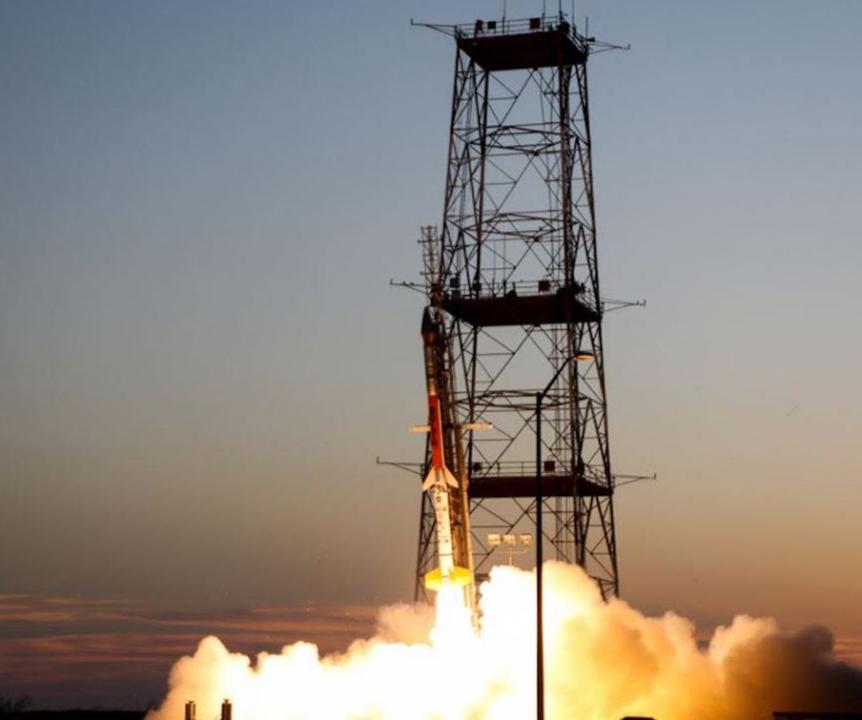 Facilities and infrastructure
Key facilities and equipment includes:
UQ Centre for Advanced Materials Processing and Manufacturing 
UQ Centre of Hypersonics including extensive shock tunnel and testing facilities
Australian Program Office for Advanced Hypersonics (APOAH)
Ground testing facilities and analytical instrumentation 
Boeing Research and Technology (BR&T-Australia) Technology Centre
UQ Precision Sensing Initiative
UQ Queensland Quantum Optics Laboratory.
We also offer:
micro and nanofabrication facilities, provided through the Australian National Fabrication Facility (Queensland Node) and the Centre for Microscopy and Microanalysis
photonic and electronic integration, packaging and prototyping facilities provided through the UQ Precision Sensing Initiative and Australian Centre for Engineered Quantum Systems.
These state of the art facilities allow the design and fabrication of precision quantum and photonic technologies at the few-nanometre level and their deployment into applications.
Australian Space Agency
SmartSat CRC
Sovereign Manufacturing Automation for Composites (SOMAC CRC)
Queensland Earth Observation Hub
Gilmour Space Technologies
Black Sky Aerospace 
Hypersonix Launch Systems
NASA
Defence Science and Technology Group
Defence Materials Technology Centre 
Lockheed Martin Australia 
Thales Australia 
Boeing Research and Technology-Australia 
BAE Systems 
Research stories
See our research in action, learn more about ongoing projects and read our success stories.
Advancing the science of planetary entry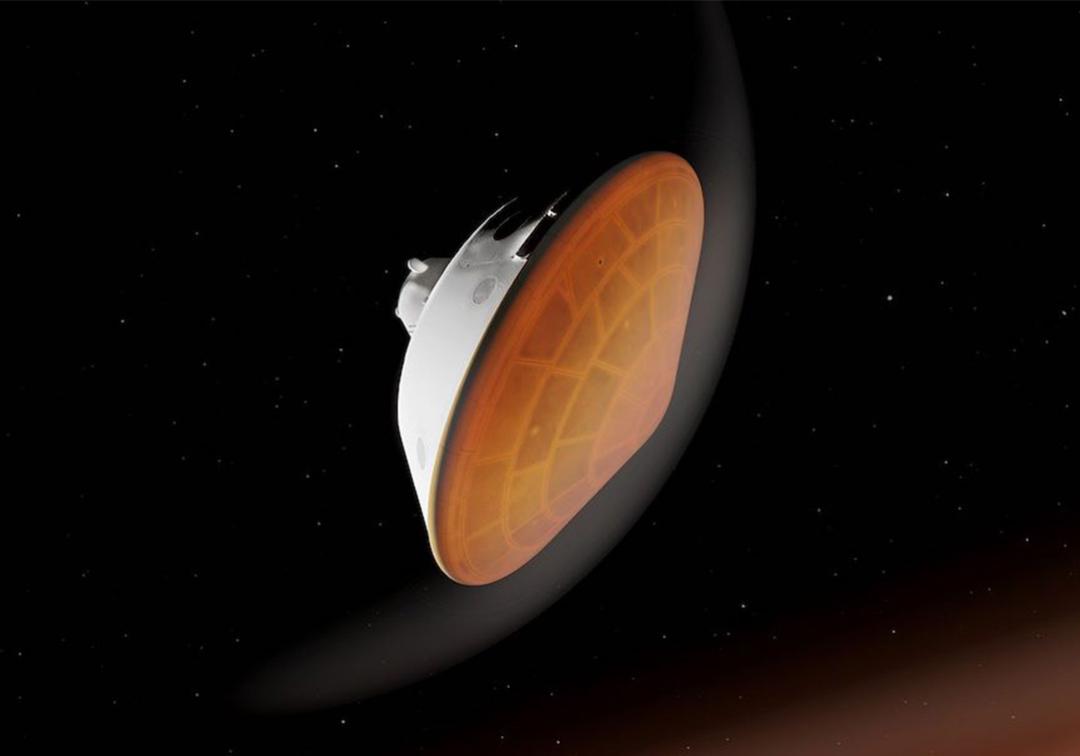 Advancing the science of planetary entry
See the work our UQ researchers are doing to improve modelling and testing of the heat shields that protect spacecraft entering the atmospheres of the giant planets, such as Uranus and Neptune.
Mapping galaxies: dark matter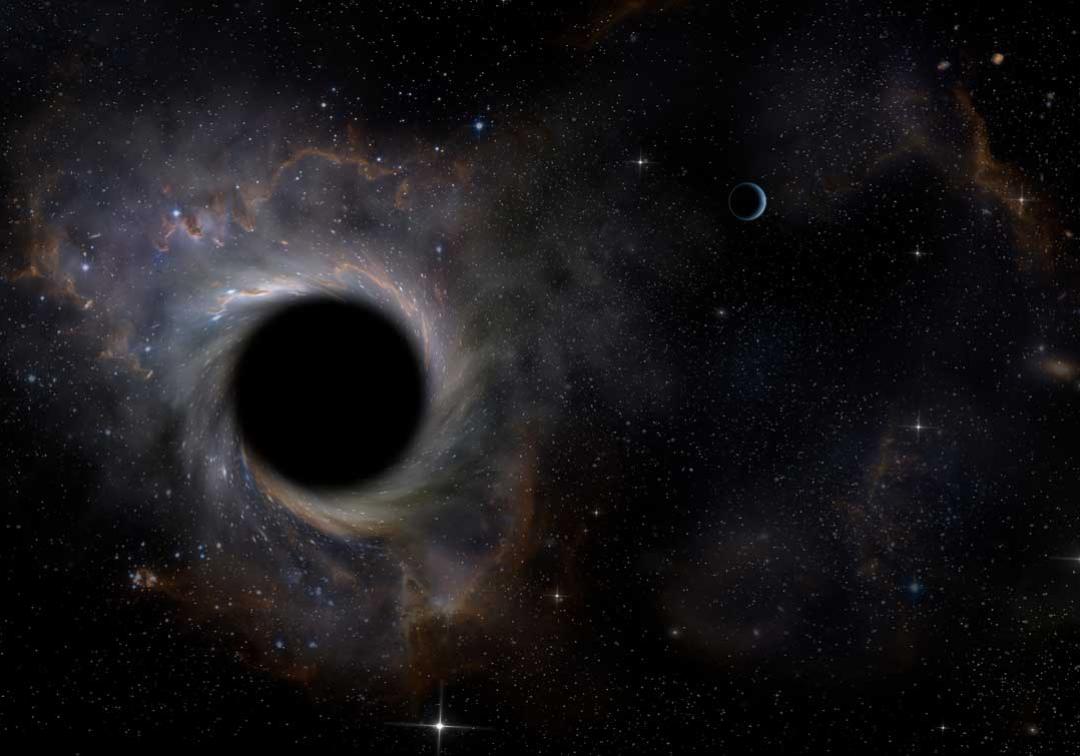 Mapping galaxies: dark matter
Learn more about Professor Tamara Davis's research into the dark side of the universe. The Laureate Fellowship research aims to combine data to determine if dark energy changes with time, measure the mass of the neutrino, and provide the anchor by which gravitational wave studies can measure the expansion rate of the universe.
A new era of hypersonics testing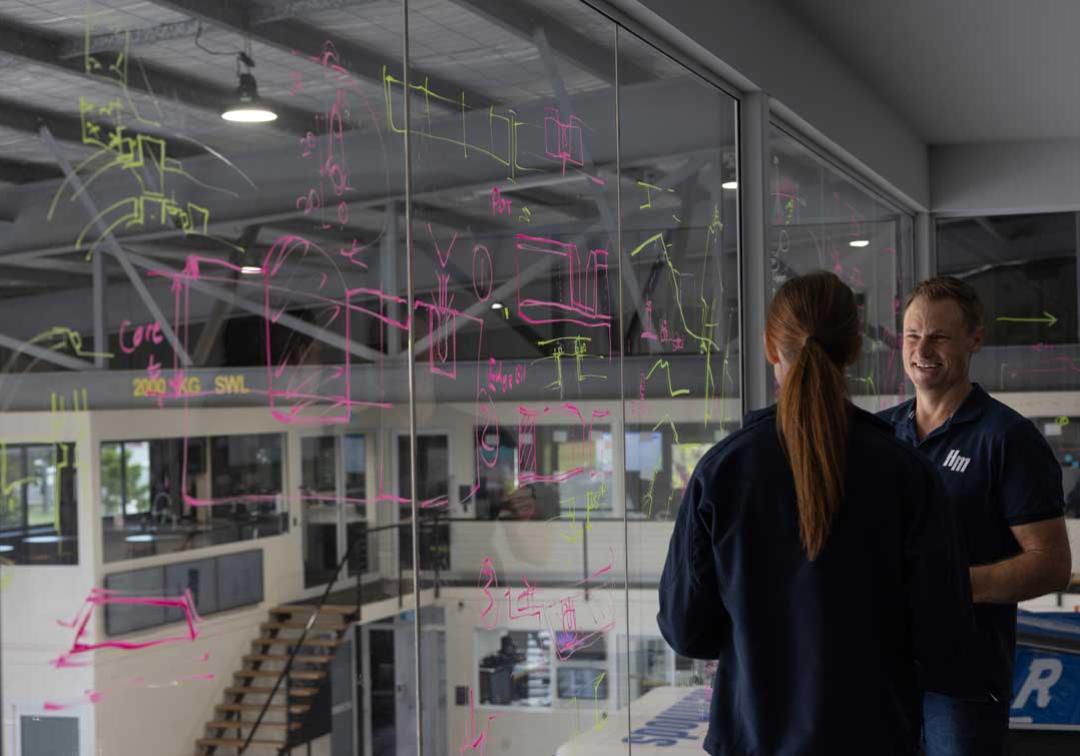 A new era of hypersonics testing
Learn more about the UQ partnership which enabled our researchers to launch the Boundary Layer Turbulence Flight Experience (BoLT II) rocket and the data collected around boundary layer transition, turbulent heating and drag at hypersonic speed.